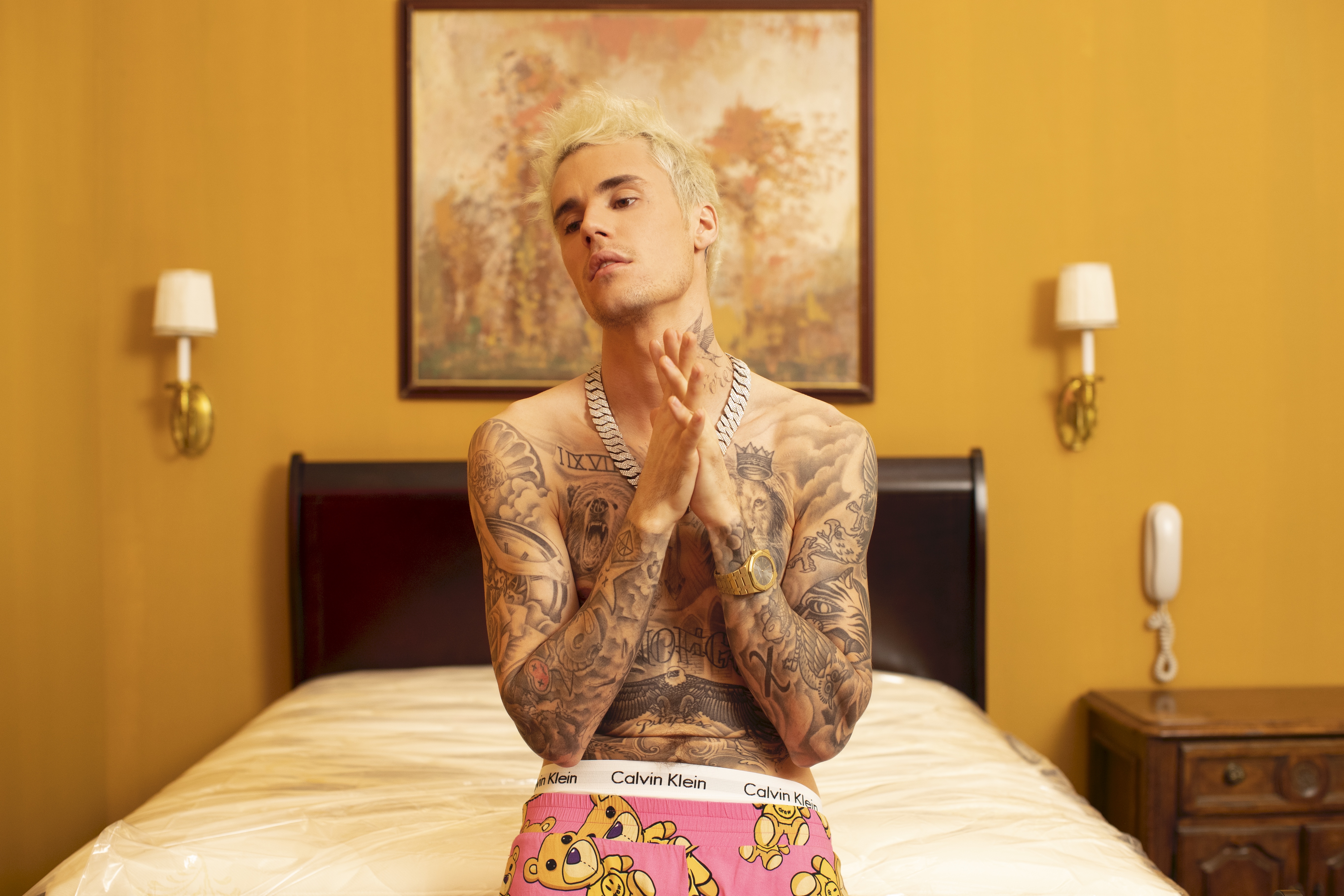 Justin Beiber
This artist needs no introduction. One of the biggest names in music for the last decade, Beiber has done it all. One thing he is most certainly capable of doing is making us break out the moves. Maybe your partner is upstairs and you need something from them, so turn on 'Where Are You Now That I Need You' and surely they'll come dancing back.
Can't bring yourself to admit to your housemate that you've eaten the last slice of cake? Why not say 'Sorry' through dance.
Taylor Swift
Just think, while you're stuck at home today doing the dreaded spring cleaning, you could be getting down to This. Sick. Beat. (clap clap clap) But seriously- when has 'Shake It Off' not put you in a good mood? Whatever you are feeling right now, shake it off with Taylor Swift through whatever dance moves you are capable of. Just take a look at the music video, anything goes with this song. And that applies to any Taylor Swift song: 22, Bad Blood, We Are Never Ever Getting Back Together.
Troye Sivan
Finding it hard to get out of bed? Turn on 'There For You' and start the day off right. The music video for his hit track 'Youth' is literally filmed in a house, so why not take advantage of this unreal tune and try your hand at re-enacting the moves in your own abode. 'I'm So Tired'…but not while listening to this you are not! Dancing to this song never gets old. This artist knows how to get us moving.
Mabel
In 2019 this Swedish-English pop artist took us all by surprise with her hits Don't Call Me Up, Boyfriend and Mad Love. She just won the 2020 Brit Award for British Female Solo Artist, so why not turn up the volume on a Mabel track to help her celebrate the win.
Katy Perry
It is unbelievable to think that 'Last Friday Night' came out TEN years ago. Can we officially classify it as an "Oldie but Goodie"? Either way, Katy Perry is about self-empowerment and revelling in your own self-worth. 'Roar', the perfect song to uplift your spirit and like a real life champion. You might not actually be able to shoot across the sky as she wishes you to in 'Firework', but you sure can slide across your kitchen Tom Cruise-style with Katy.
With the right artists and their tunes, any setting can become the perfect dance floor. Why not start where you feel most comfortable, within your own home.